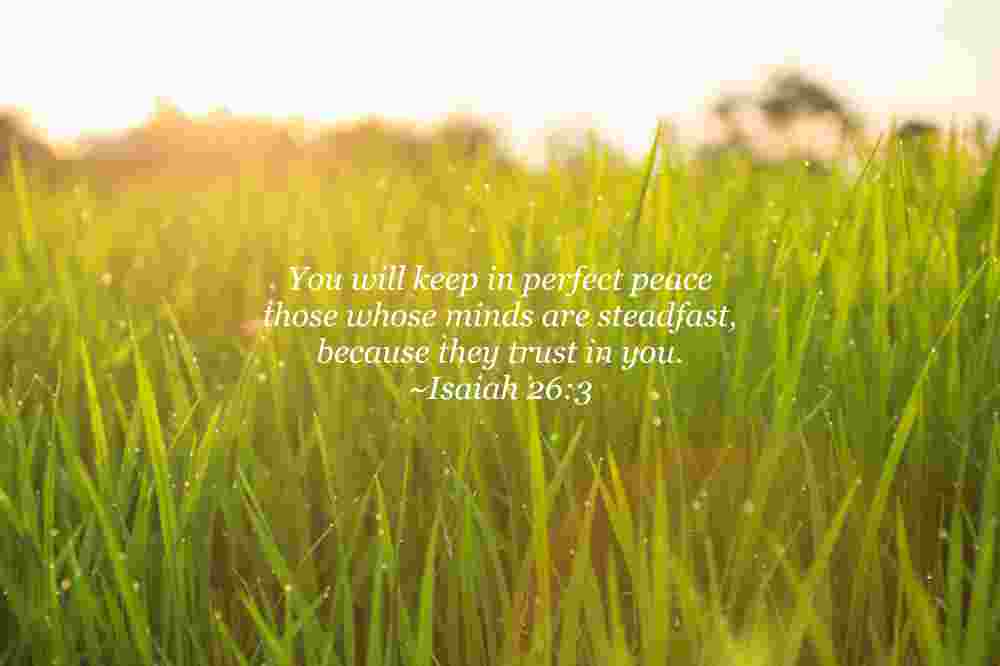 This coming Sunday, Christmas Eve, will also be the fourth Sunday in Advent. And for the first time in my sixteen years at Second Baptist Church of Doylestown, I will give an Advent presentation. The fourth and final one for the season. When asked last month which topic I would like to do, I knew I wanted "Peace."
You see, Peace is the cure for the SuperGal Syndrome. They are polar opposites, and are mutually exclusive. You cannot attain the peace of God while in the throes of the SuperGal Syndrome. You just can't. Being stressed and fearful and controlling and all the drama that goes with it doesn't leave much room for peace, does it?
I'd like you all to see what my church family will hear this Sunday. So, if you're a member of Second Baptist Church of Doylestown, look away! look away! Either that, or when you hear this on Sunday, you'll need to act like you've never heard it before!
Peace. If asked what we want more than anything in the world, I think most of us would say peace. No matter what we yearn for individually, they all lead back to a need for peace. Here. And now.
The Gospel of Luke, Chapter 2, verses 8 through 14 of the King James Version tells us this well-loved story of a momentous night:
8. And there were in the same country shepherds abiding in the field, keeping watch over their flock by night. 9. And lo, the angel of the Lord came upon them, and the glory of the Lord shone round about them, and they were sore afraid. 10 And the angel said unto them, Fear not: for, behold, I bring you good tidings of great joy, which shall be to all people. 11 For unto you is born this day in the City of David a Savior, which is Christ the Lord. 12 And this shall be a sign until you; Ye shall find the babe wrapped in swaddling clothes, lying in a manger. 13 And suddenly there was with the angel a multitude of the heavenly host praising God, and saying, 14 Glory to God in the highest, and on earth, peace, good will toward men.
…and on earth, peace, good will toward men.
But take a moment to read what the NIV Bible says:
14 Glory to God in the highest, and on earth peace among those with whom he is pleased!
Well, that's not exactly the same, is it? The first version sounds like peace for all, while the second sounds more like there is an "if" attached. I believe the NIV translation simply goes into more detail.
So, what exactly did the angels mean when they sang of PEACE ON EARTH to those lowly shepherds that night?
Have you ever stopped to really consider how that peace on earth would happen? Did they mean that now that Christ had arrived, everyone on earth would suddenly have peace?
Did they? And do we?
Obviously not.
If that had been God's intent, of course, it could have happened that way—would have happened, through His supernatural intervention. But God doesn't roll that way, does He? He allows us to choose.
Those angels weren't singing of an immediate end of hate. Or wars. Or strife. Or envy. Or anxiety and worry. Or of trying to be our own saviors.
They weren't speaking of peace that would automatically be handed to every person alive.
"You get peace!" "And you get peace!" "And you get peace, just for being a part of our studio audience today!"
No, the angels told of a peace that would become available to every person with whom God is pleased through the birth, death and resurrection of Jesus Christ. And that part wouldn't even begin for another thirty years.
Do not be anxious about anything, but in everything, by prayer and supplication with thanksgiving, let your requests be made known to God. And the peace of God, which surpasses all understanding, will guard your hearts and minds in Christ Jesus. – Philippians 4:6-7 (NIV)
Having the peace of God begins with this choice—do I want to hang on to the world's point of view, or set my mind on God's perspective? And once I set my mind on God's standards, what steps must I take to possess His peace that surpasses all understanding?
The angels supplied the answer: "peace to those with whom He is pleased!"
God's peace is surely beyond anything this fallen world can understand. And even for those of us adopted into the family of God, peace isn't doled out with our Baptismal certificates, is it? But the keys to a life of peace are right there for us in God's Word.
Do you know them? Have you found them for yourself? Do you spend time in God's Word learning His ways? His thoughts? His mindsets? His desires for you?
We need to first grasp what Scripture says about how we should live, then put it into practice. We need to set our minds on the ways of God. That's our call to action. No matter what the world tries to tell us!
To have God's peace we need His pleasure. The Bible tells me so.
To have His pleasure, we need His plan.
To have His plan we need His Presence.
To have His Presence we need His mindset.
You will keep in perfect peace those whose minds are steadfast, because they trust in You. ~ Isaiah 26:3 (NIV)
That right there, friends, is the path to the peace on earth promised on that night so very long ago.
Are you singing the song of God's peace? Or is the world still chasing you down from beind? Ask God to show you the places you've filled with the world where there's no room for peace. Then set your mind on His ways instead.
May your life be overflowing with God's peace, and I wish you all a blessed and Merry Christmas!
Xo
Lori