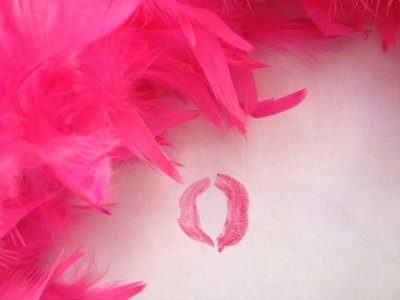 Lips are defined as either of the two fleshy parts or folds forming the margins of the mouth and functioning in speech.
Sounds pretty harmless, right? After all, lips can't punch like a fist or kick like a foot. Oh, they can assist the teeth in delivering a bite by moving out of the way. But left to their own devices, the most harm they can do is to plant two spots of lipstick on a friend's cheek.
So why then did God give us these lips? Psalm 34:1 sums it up perfectly: "I will bless the Lord at all times: His praise shall continually be in my mouth."
God doles out gifted lips for us to use to bring Him glory. He wants our lips to shout praises to Him as our gracious and merciful God. To thank Him for loving us so much. But He allows us to choose how we will use them. That's just the way He rolls.
And, oh my, how often our lips fail Him.
Take me, for example. The Lord blessed my lips with the gift of gab. The gift of song. He gave me courageous lips; fearless lips. Humorous lips that can make others smile. Then for good measure, he threw in a big dimple to go along with the lips. He wants me to use my lips for His purpose.
But how many times have I taken His gifts and twisted them for my own sinful satisfaction? How many times have I used them to gossip, to criticize, to threaten, to spew sarcasm?
In the shadows and light of everyday living, and most especially in the midst of the big, scary storms, how are we using our lips?
Your lips are the Gatekeepers of your emotions and feelings. The Gatekeepers of your reputation and your relationships. Lips can sing or they can scold, they can whisper or they can whine, they can comfort or they can complain.
How you use your lips is a choice. A choice you must make every minute of every single day
What will your lips look like today? Will they be pretty or pouty? Soft or sarcastic? Beautiful or bitter?
"I will bless the Lord at all times: His praise shall continually be in my mouth."
The choice is yours to make.
Every single day.